This program focuses on helping teachers engage students with lessons on the U.S. Constitution and historical milestones in America's democracy. Connect with Judges in the Classroom by requesting a virtual or in-person visit for your K-12 classroom.
Image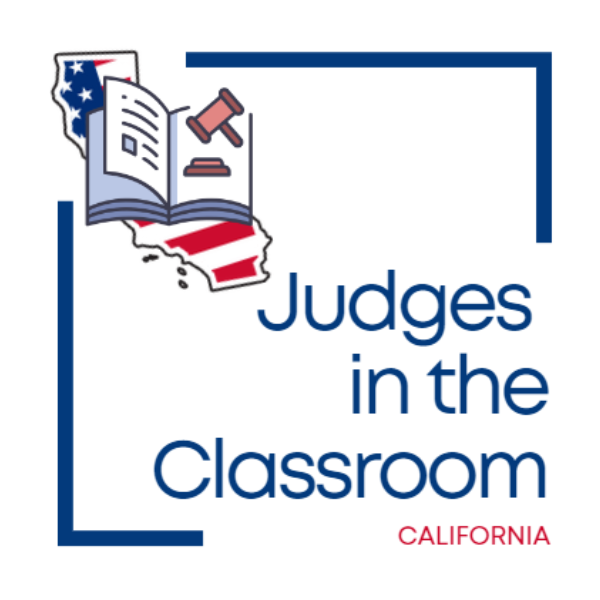 Visit Judges in the Classroom for more information.
Court Visits & School Tours
Courthouse visits (individuals):  Generally, all Court proceedings are open to the public, with the exceptions of Juvenile Justice Court, Juvenile Dependency Court and select closed hearings.  
Members of the public DO NOT need to schedule an appointment to observe Court and participate as an audience member. Courtroom seating is limited and audience members are generally admitted on a first-come, first-serve basis. Courtroom proceedings for each facility are posted daily for the public to view. For additional assistance about Courthouse calendars, contact the Court's mainline at (831)636-4057 .
Courthouse visits (groups/schools):
For groups wishing to arrange a court visit, tour or mock trial, please email CommunityOutreach@SanBenito.courts.ca.gov, providing the following information:
Organizer's name
Organizer's phone number
Name of the organization
Number of participants
Age/Grade of participants
Proposed visit dates/availability
Brief description of visit's purpose
The Court offers three types of experiences for students: visits (observation), guided tours and mock trials.
Mock Trials
A "mock trial" is a simulation of a court trial. Our program offers students the opportunity to participate in a rehearsed, interactive fictional trial so that they can learn firsthand the Court's role in the judicial branch of government.
Students play the roles of attorneys, witnesses, jurors and judge

Accommodates anywhere from six to 20 active participants (generally, there is no limit on the number of audience members)

Open to all educational, community-based organizations

Before day of mock trial in the courthouse, students must already had prepare and rehearse roles.

Below are links to resource materials, including instructions and mock trial cases:
Other Events
Children's Art exhibit – Generally held in June

Back to school drive – Generally held in August

Other events
The California Court System
Understanding the California Judicial System
California's judicial structure is bifurcated into federal and state systems, with this overview focusing on the latter. The state's judiciary consists primarily of Trial Courts and Appellate Courts, each serving distinct functions.
Trial Courts (Superior Courts)
Known interchangeably as Superior Courts, California's 58 Trial Courts—one per county—serve as the foundation of the state's judicial system. Here, judges and occasionally juries, deliberate over cases, weighing evidence and testimonies to render verdicts grounded in legal principles.
These courts preside over:
Criminal cases, including felonies, misdemeanors, and traffic violations

Civil cases spanning family law, probate, juvenile, and additional categories

Appeals from small claims and civil cases valued under $25,000

Appeals of misdemeanor cases
Appellate Courts
Above the Trial Courts, the Appellate Courts, consisting of Courts of Appeal and the California Supreme Court, serve as the next tier of the judiciary.
Courts of Appeal
Six in total, the Courts of Appeal function as intermediary appellate courts. They are strategically situated across distinct districts:
First District – San Francisco

Second District – Los Angeles

Third District – Sacramento

Fourth District: Division One – San Diego

Fifth District – Fresno

Sixth District – San Jose
These courts entertain appeals emanating from the Superior Courts.
California Supreme Court
The Supreme Court is the state's highest court. It can review cases decided by the Courts of Appeal. Also, certain kinds of cases go directly to the Supreme Court and are not heard first in the Court of Appeal:
Death penalty appeals
Disciplinary cases involving judges or lawyers
The Court conducts regular sessions in San Francisco, Los Angeles, and Sacramento. Sometimes, the Court holds special sessions in other cities in California.
There are 7 justices on the Supreme Court, and at least 4 must agree on the final decision. All other State courts in California must follow a decision made in the Supreme Court. Decisions of the Supreme Court are published in the California Official Reports, which can be found on the California Courts website at www.courts.ca.gov/courts.htm.
The justices are appointed by the Governor then confirmed by the voters at the next general election. After the end of their 12-year term, they must be confirmed by the voters again. The justices must be lawyers. They must have passed the California Bar Examination or have served as a judge of a court of record in California for 10 years just before their appointment.